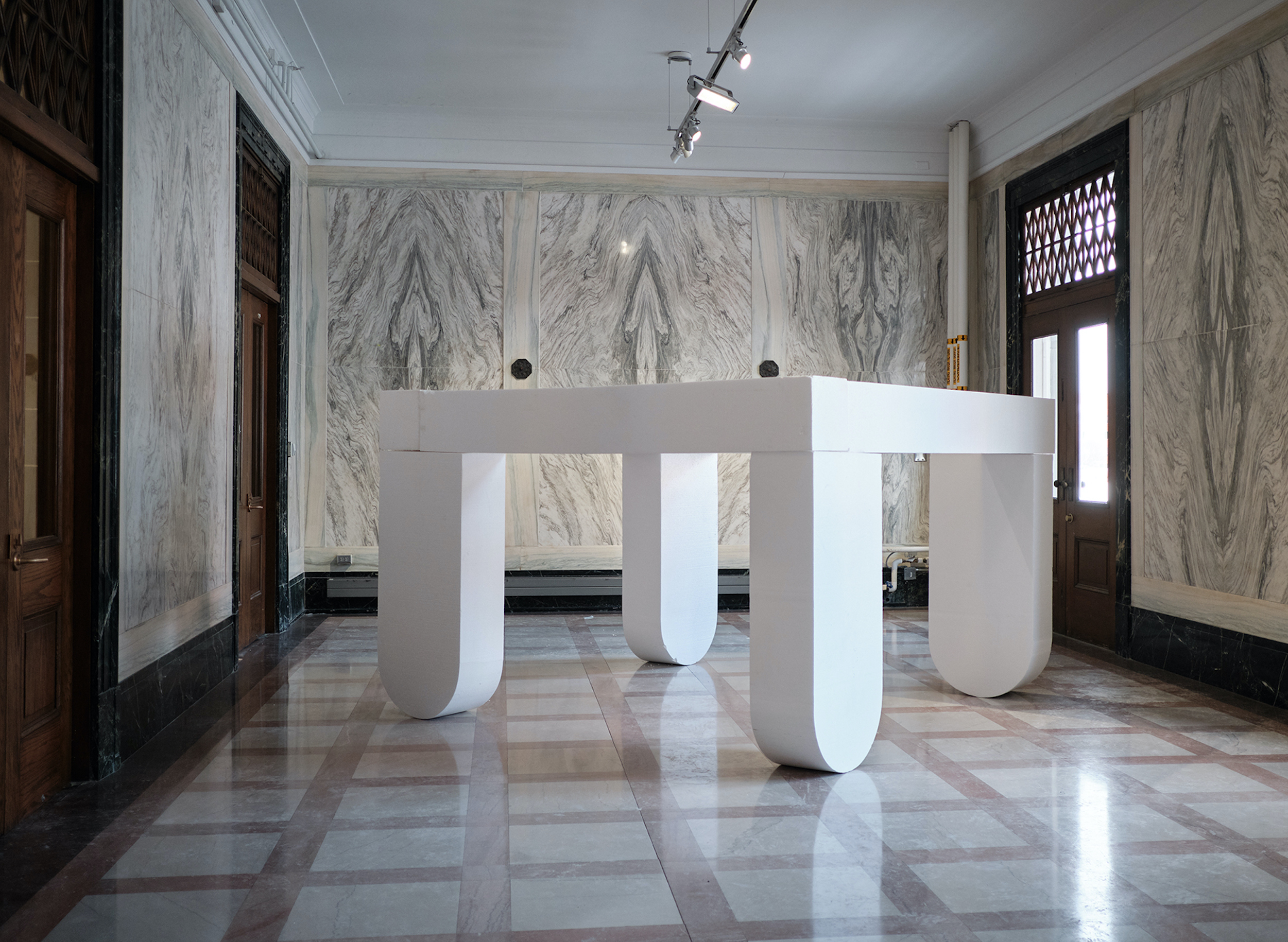 Supporting Act
The most important contemporary legacy of Ragdale is that it creates a supportive environment for artists to produce their work. If the artist residents and the community are at the heart of Ragdale, then the buildings of the campus, its staff, and its founders have been the hidden but crucial supporting actors that allow its stars to shine.
For the 2019 Ragdale Ring competition, Figure proposed a temporary installation that would celebrate these supporting actors, through the exploration of a specific material metaphor: the unassuming white foam. It is a material that is ubiquitous in our everyday environments as well as on the theatrical stage, yet always hidden from view as it performs a multitude of roles. Foam's easy malleability and incredible lightness make it ideal for so many applications, but for once we'd like to bring forth this shy material into the limelight, without makeup, for a special performance.
The Supporting Act pavilion is composed of a cast of characters: 19 columns and 23 beams. The columns are nine feet tall, with a playfully rounded bottom. They're like dancer's feet, lightly touching the ground but exerting a massive onstage presence. The pieces are monolithic, simple, unadorned, and raw. Together, these massive yet light columns and beams form a square ring that becomes the backdrop for performances and the campus alike, in a perfect balancing act of levity and gravitas, like any good drama.
Location: Lake Forest, Illinois
Client: Ragdale Foundation
Year: 2019
Type:
Cultural
Size: 4,100 SF
Status: Competition Proposal
Team: Figure (Architect)