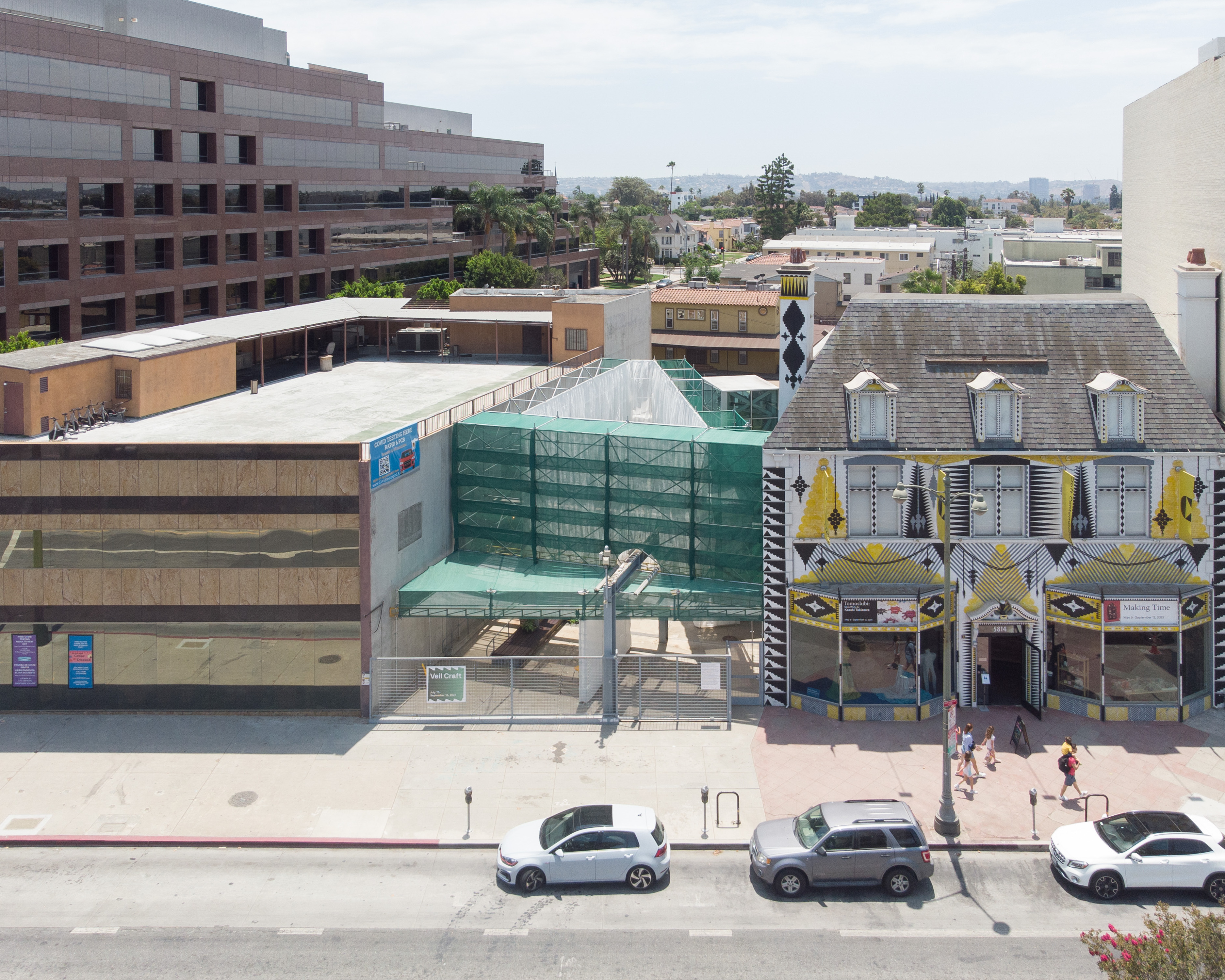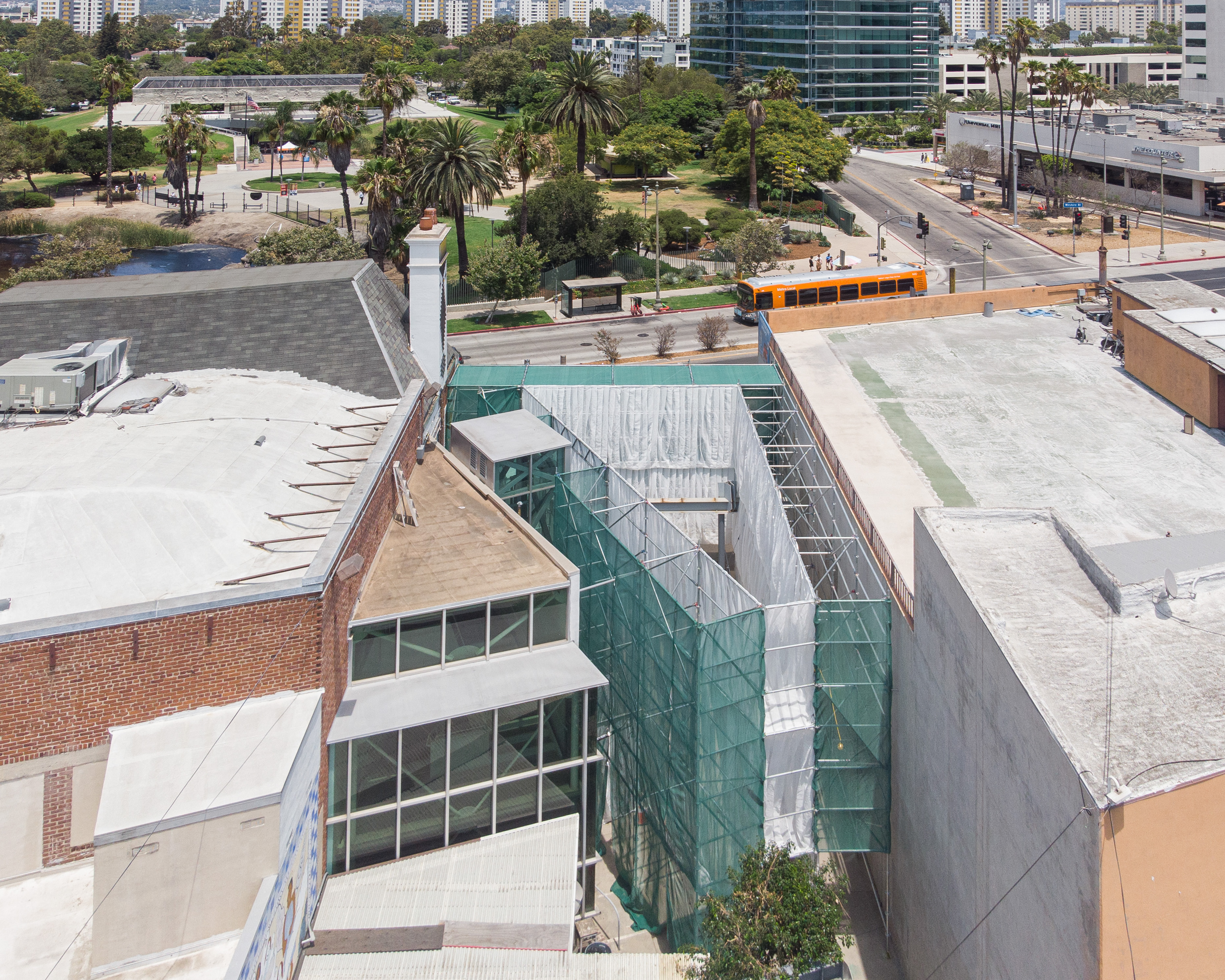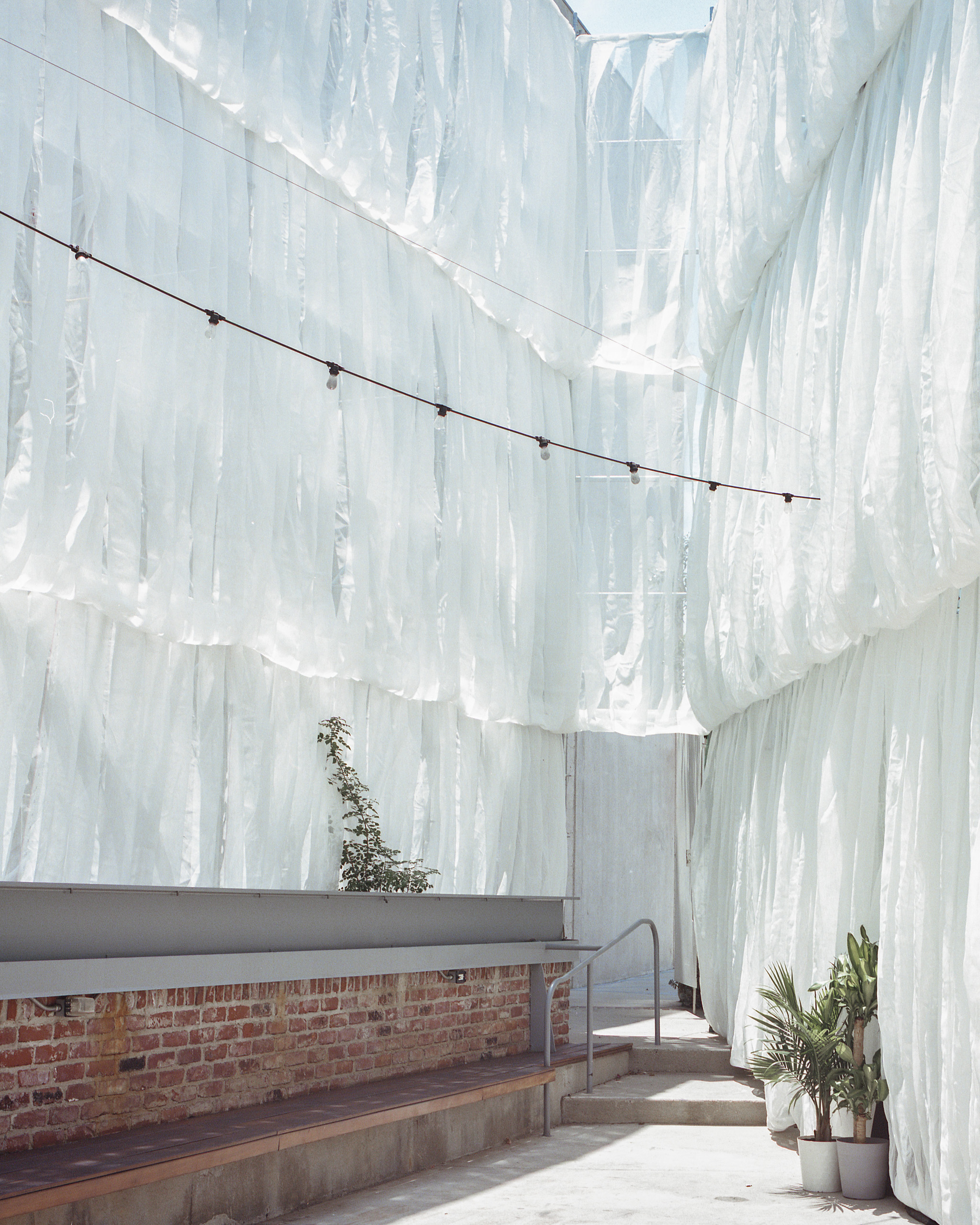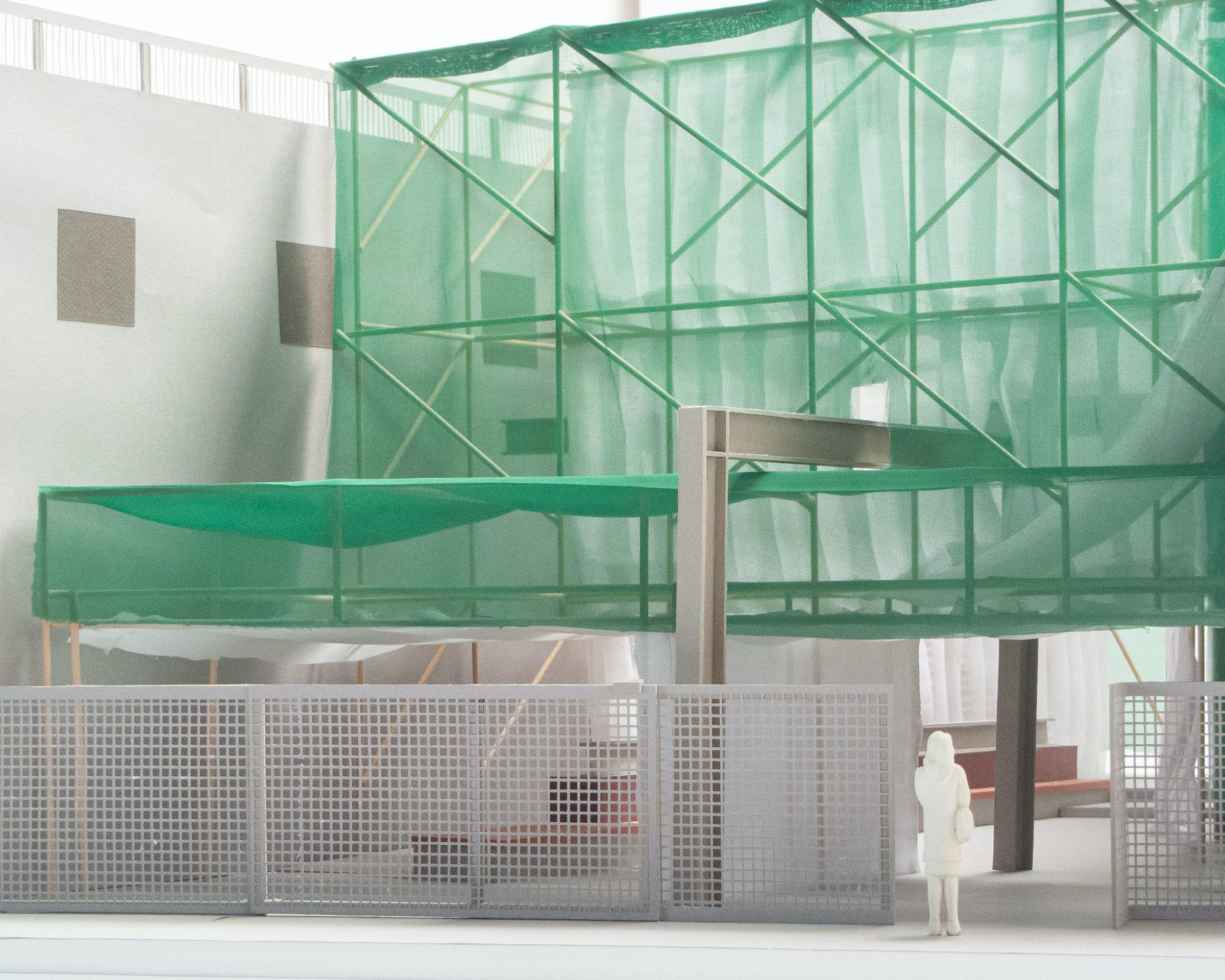 Veil Craft
Even as the pandemic brought Los Angeles public life to a halt, construction continued, unabated and deemed an essential activity. Shimmering veils of green, white, orange, and black construction textiles are found across the city. Referred to often as construction tarps or debris netting, these robust, porous, and colorful textiles have inadvertently become a near permanent facade aesthetic through the ubiquity of construction in the city of Los Angeles.
Veil Craft is an architectural installation made from these textiles. The street wall, faced in commonplace green debris netting, masquerades as another construction site on Wilshire Boulevard. Yet the base of this wall opens up into a deep awning, producing a generous, shaded porch that invites the public into the courtyard interior. Beyond this threshold is a courtyard within a courtyard, draped with long pleated panels of white debris netting hung thirty-feet up. The various spaces perform a continuously shifting and unfolding act of veiling and revealing as one navigates through the courtyard, and the careful stitching and assembly of the textile panels juxtaposes references to domesticity, body and garment, and ornamentation alongside typical construction practices.
Veil Craft is the inaugural installation hosted by
Materials & Applications
and
Craft Contemporary
. It is also a recent recipient of the
2020 Graham Foundation
grant.
Location: M&A X Craft Contemporary Courtyard, Los Angeles, CA
Clients: Materials & Applications
Year: 2020–2021
Type:
Cultural
Size: 2,440 SF
Status: Built
Team: Tiger Fu, Oliver Moldow, and Reishan McIntosh
Acknowledgements: Graham Foundation for Advanced Studies in the Fine Arts, Materials & Applications, Craft Contemporary, CSI Scaffolding, Pasadena Art Alliance
Press:
Dezeen
,
The Architect's Newspaper